A true work of billiard design, art and craftsmanship. Luxurious, imposing, sure to be the focal point of any room, the solid wood rails and clear lucite leg base give it a modern, sleek look reminiscent of the Burj Al Arab its named after. With a range of standard billiard cloths or the option to create a custom design print, this table is truly one-of-a-kind.
Select matte, satin, or high gloss for your paint finish.  Opt for any RAL color to match.
Installed in the Damien Hirst Empathy Suite at the Palms Casino.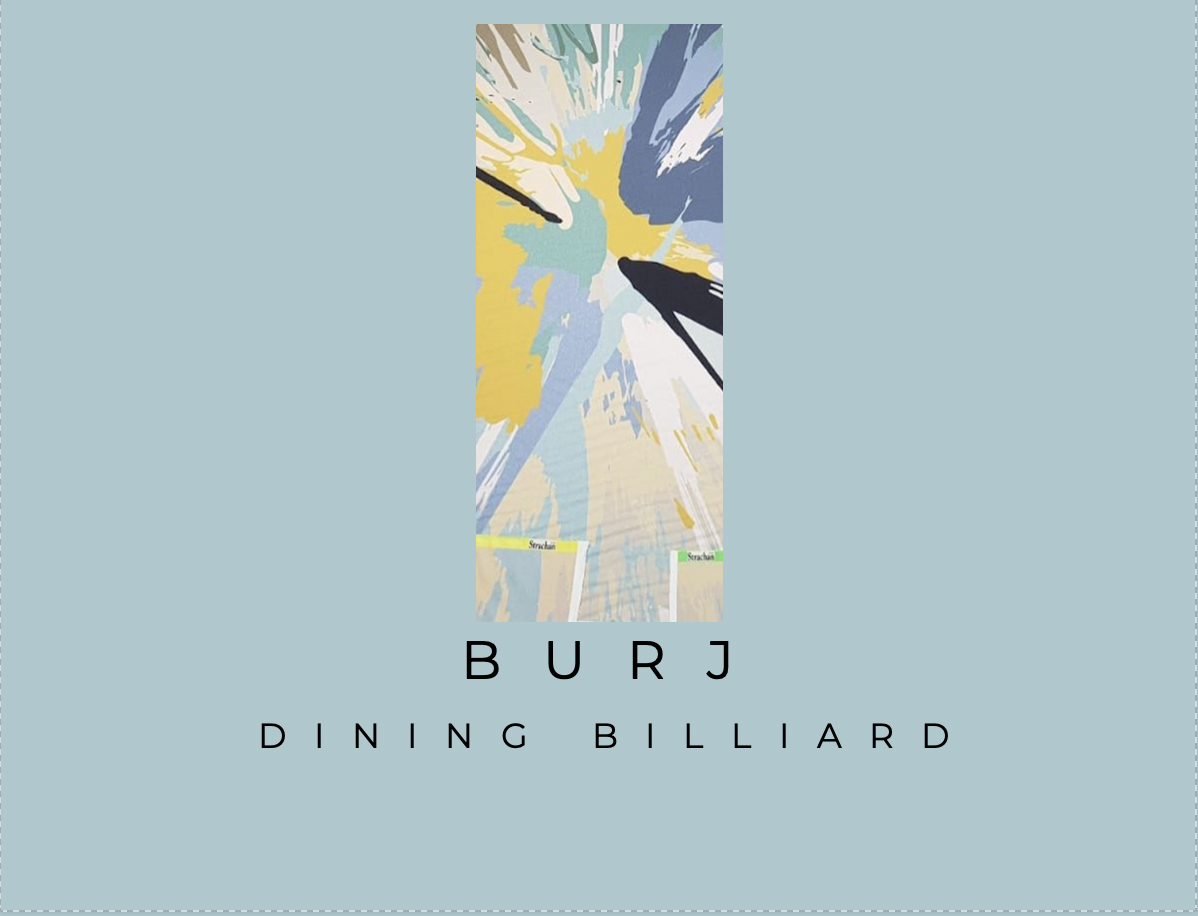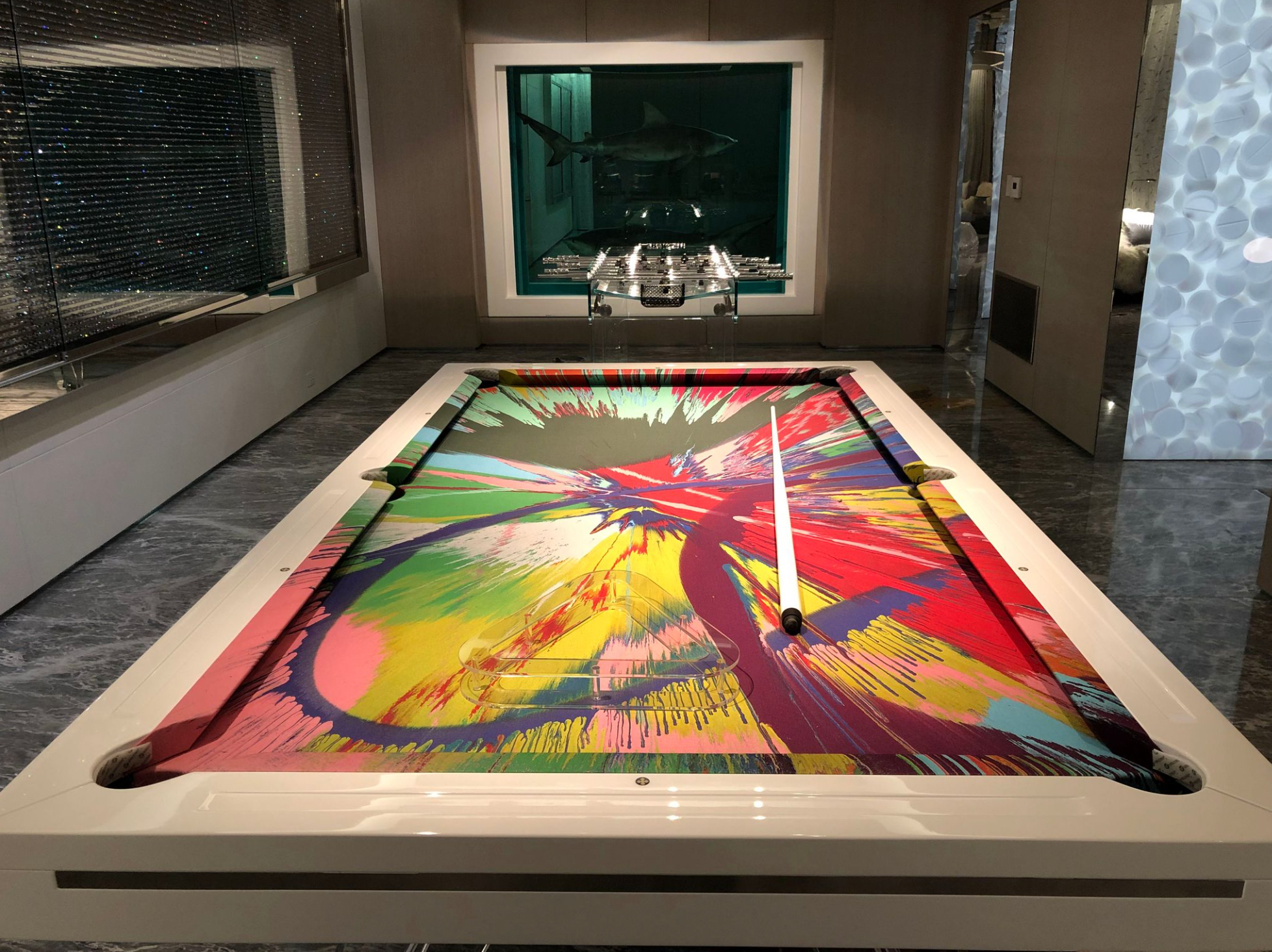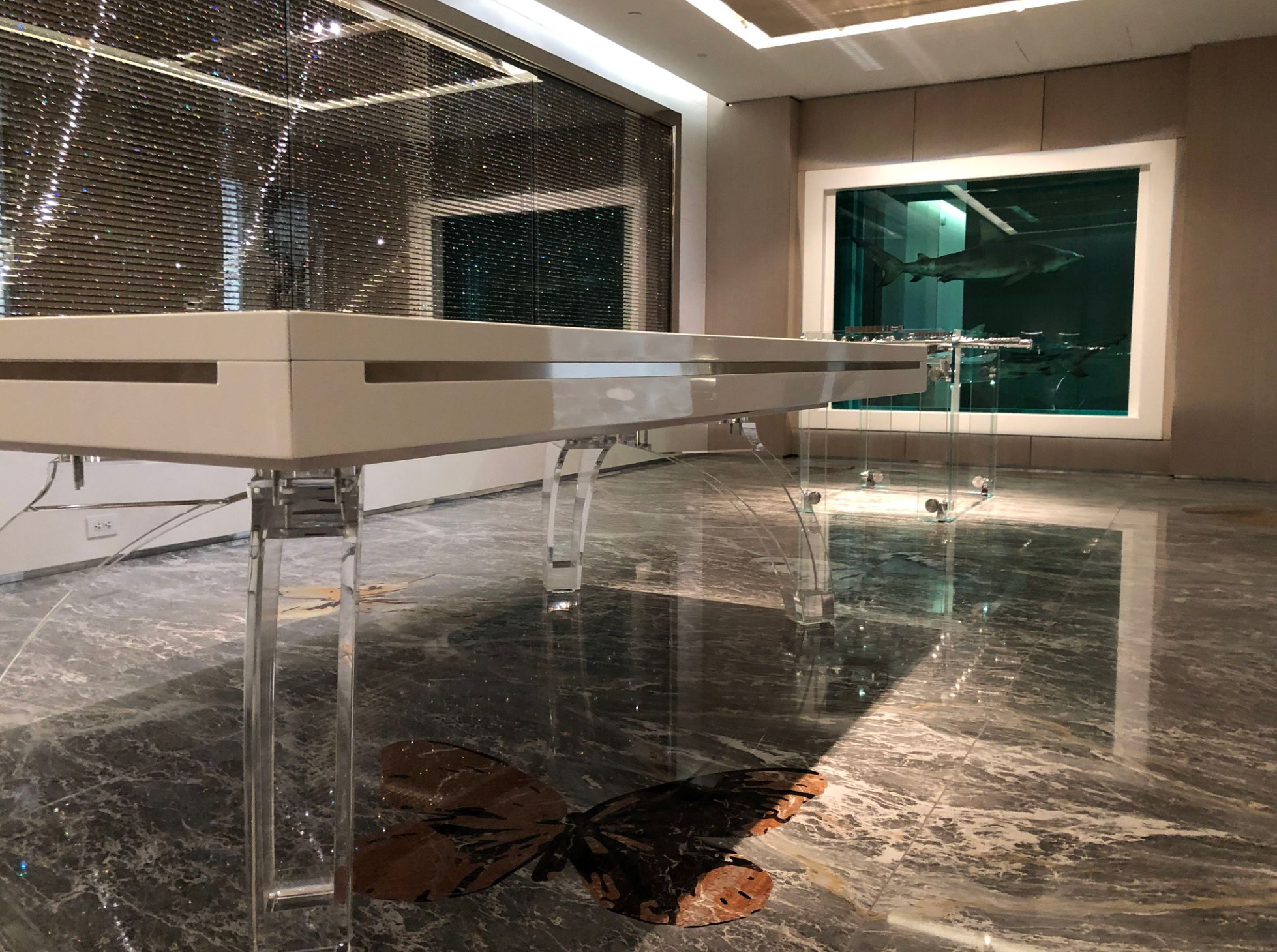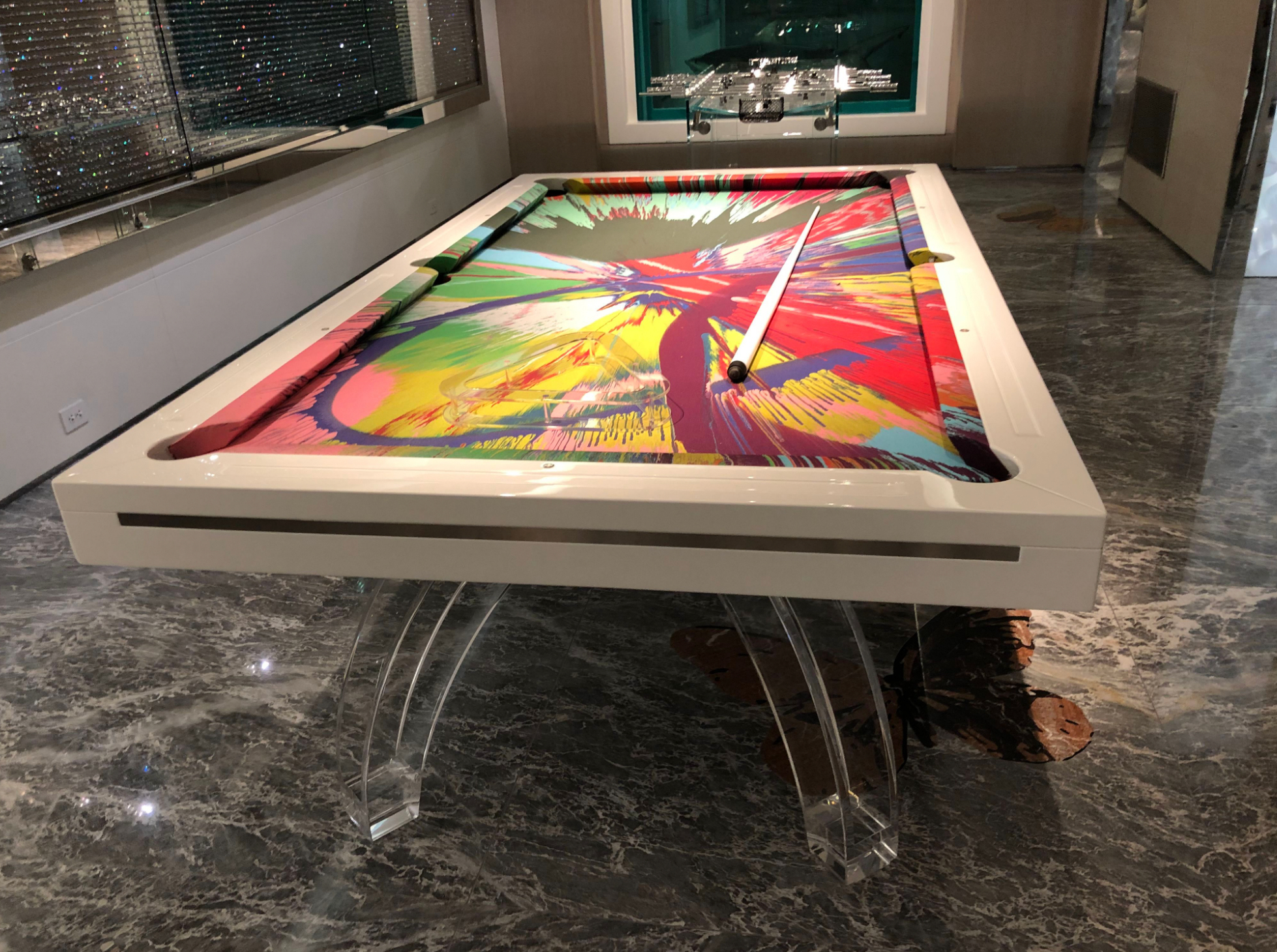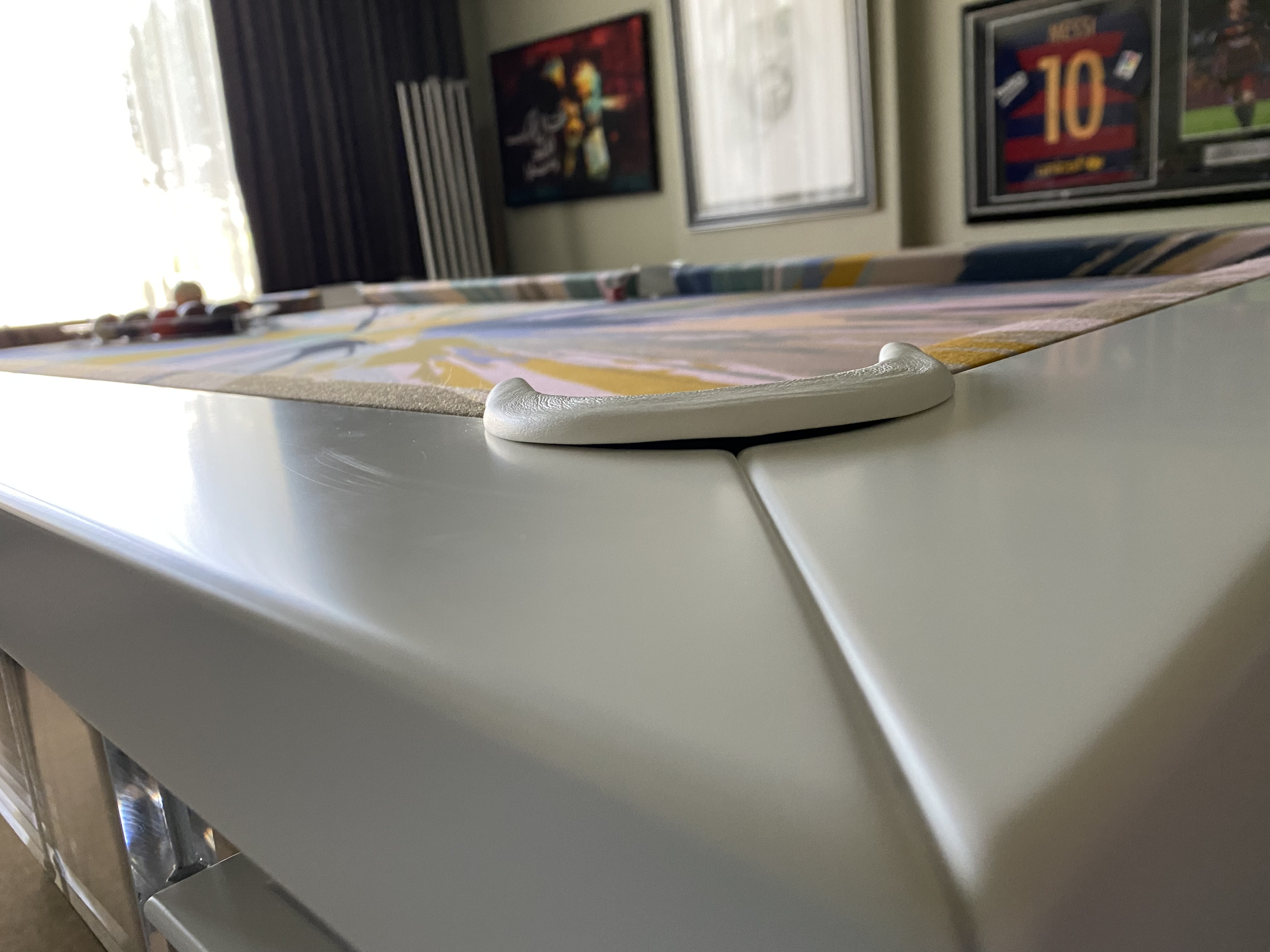 INQUIRY
Details
Custom white piano gloss rails
Specifications
Solid wood rails, 3 piece 1.2" slate, lucite base
Dimensions
See dimensions available. Larger Snooker sizes are available.