2 Pieces back painted glass ping pong.  This a luxurious way to play the game.  Especially when you hear the slight ping on the glass surface. 
Upgrade to either a leather net or all lucite net in white lucite or black lucite. 
The glass pingpong top is currently made with only one center line. 
Black ceramic back glass 2 piece pingpong net installed in Pennsylvania on the Lucite Burj Billiard table. 
Custom black glass 2 piece pingpong top installed in Arizona.
San Francisco luxury white backed 2 piece glass dining pingpong top on the 
lucite Biscayne billiard table
Lucite 3 piece net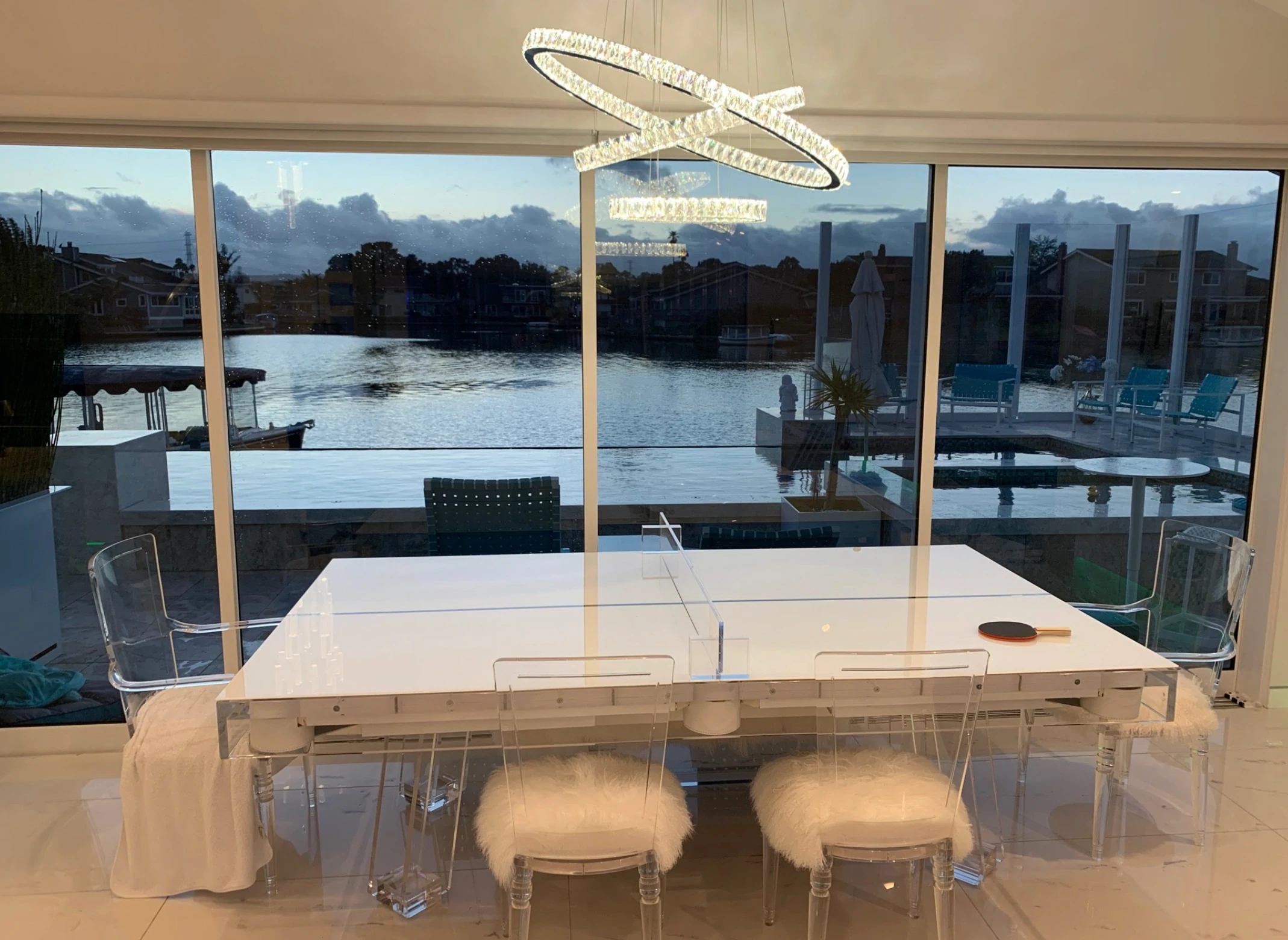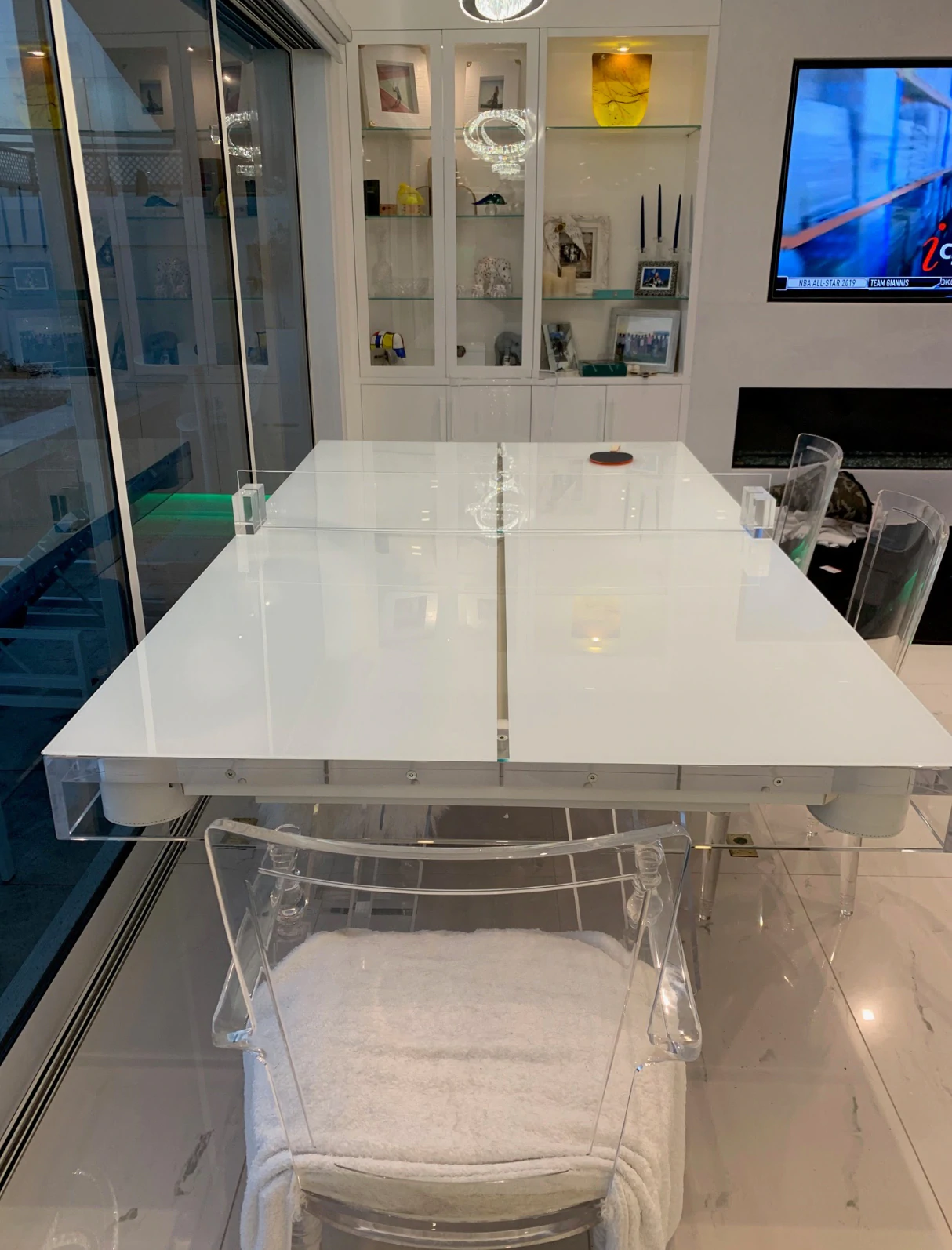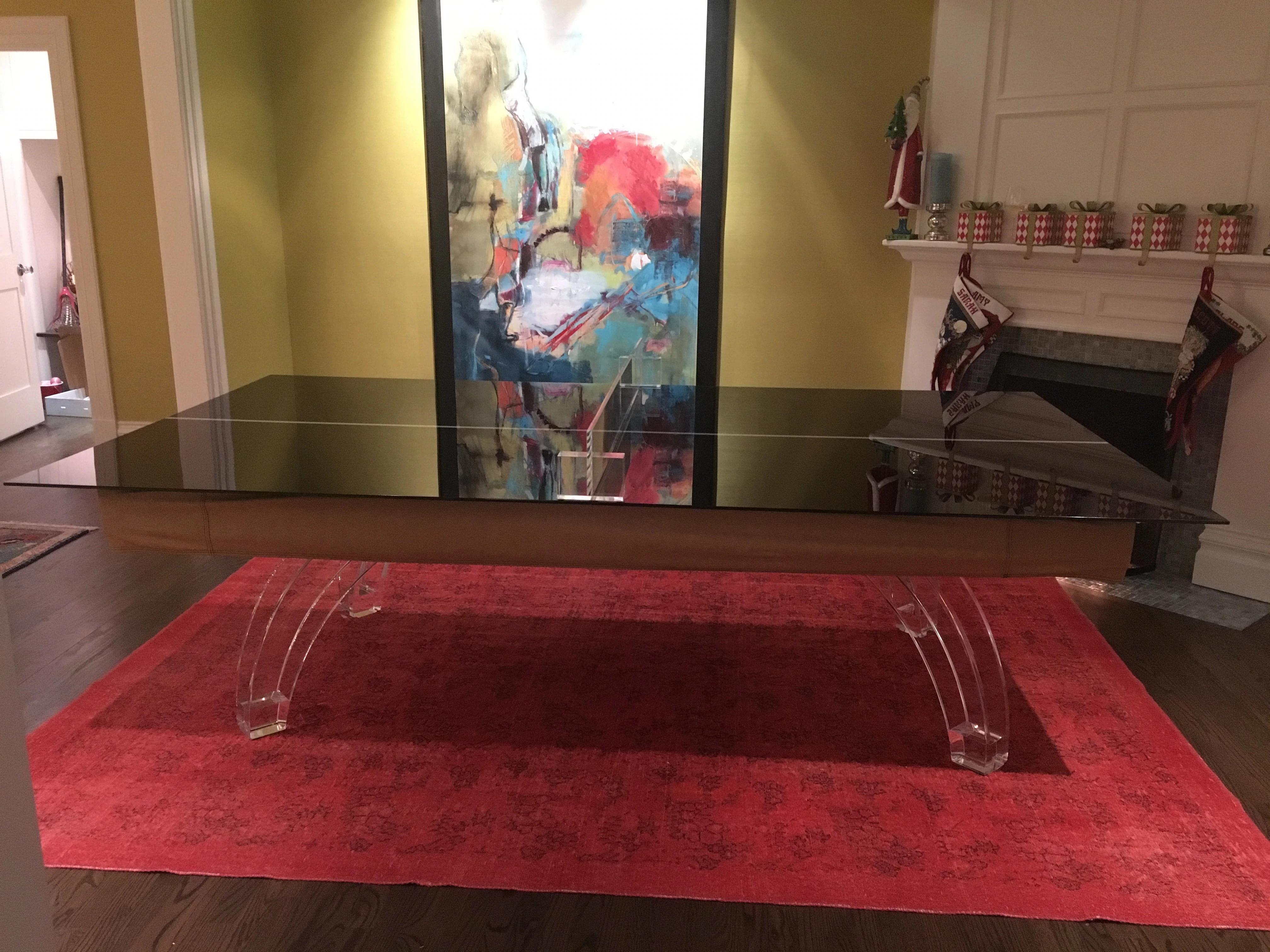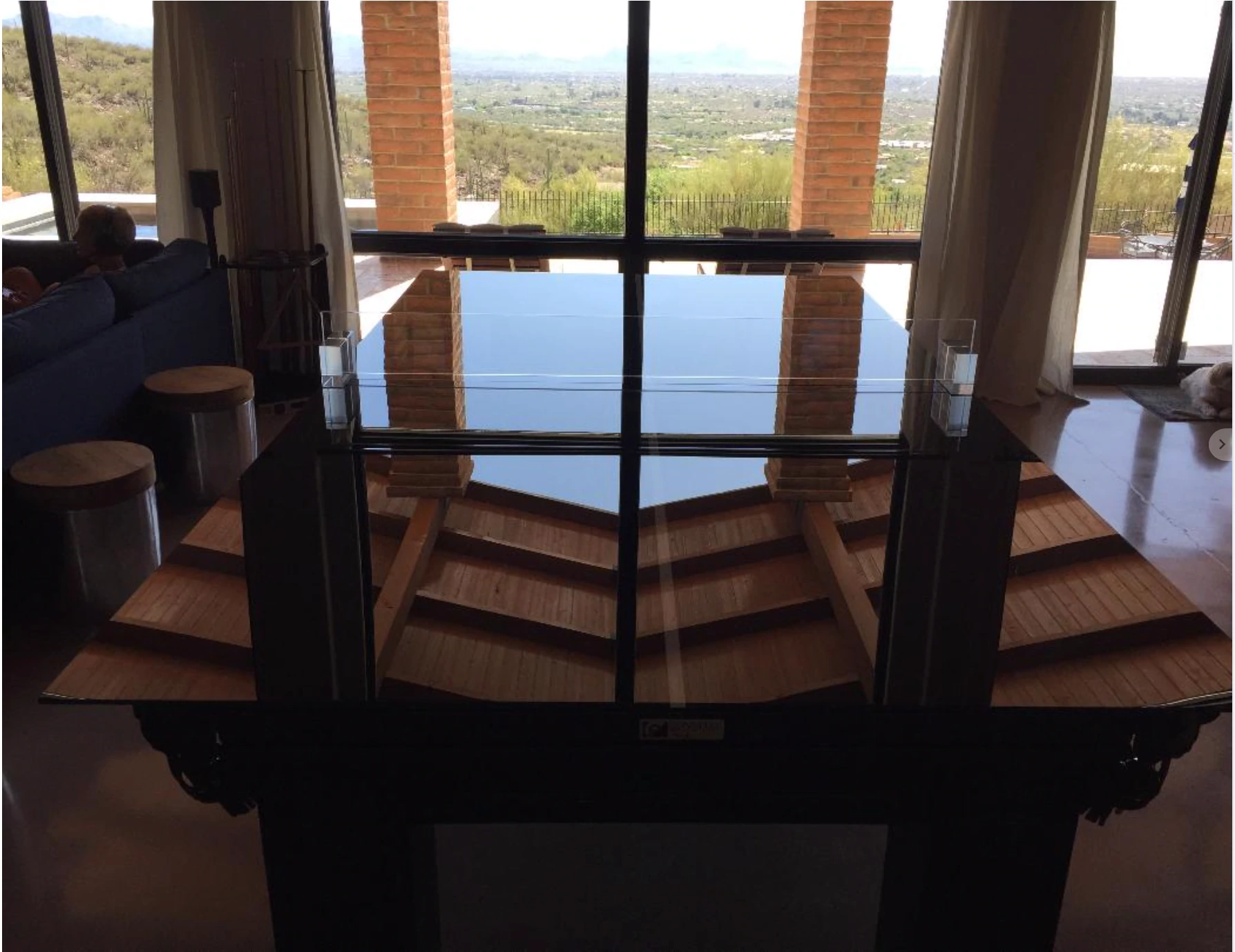 INQUIRY
Details
Ceramic back painted glass pingpong dining top
Specifications
Dimensions
Total measurements 5ft x 9ft, size customizable to billiard table